Traditionally served for the festival of Epiphany which is January 6th, Galette des Rois or Kings Cakes start popping up in Pastry shops in around France at the end of December. As they're such a popular treat you'll continue to see them through the end of January. There are two main types of Kings Cake in France. One galette des rois is a ring of yeast based dough, quite similar to a brioche, with candied fruit rolled in and commonly found in the South of France. As festive as the southern galettes des rois look, we're going to learn how to make my favorite version. Layers of buttery, flaky, puff pastry, filled with almond cream and decorated with intricate scoring, is there anything more perfect?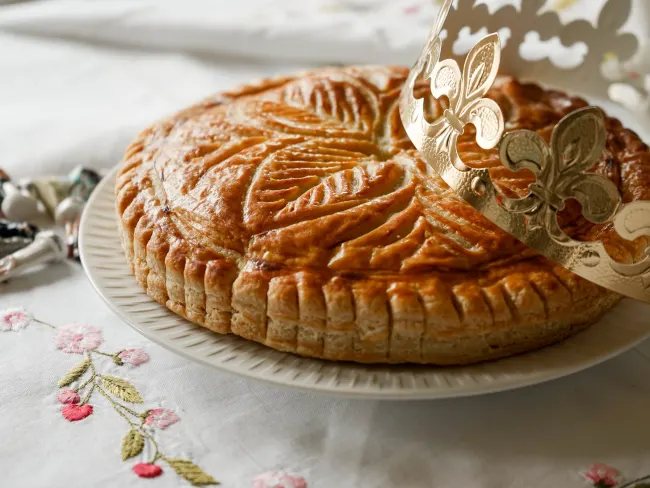 In this class we'll cover how to:
make homemade puff pastry
master an almond cream
assemble & score a decorative design
About the classes
Join us in our workshop to master french pastry! All classes are taught in English & French. I will guide you through each recipe, sharing tips and trade secrets that you can use again and again in the future.
Class times are listed in Paris local time.
For each class, you'll receive the recipes & a list of equipment recommendations shortly after booking.
Classes are held in person at our Workshop in Arçay, 86200, 30 minutes south of Chinon, or virtually.
Payment is made in euros.
If you have any questions, please contact us using the form below.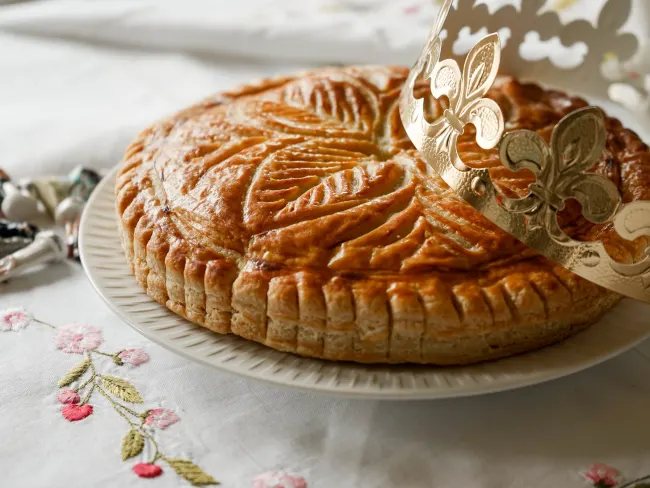 December 9 2023 @ 19:00 CET
Online
Natalya