Welcome to my kitchen! Join me in tackling la pâtisserie française as well as enjoying some savory treats here and there. It won't be all rainbows and daisies, I will make sure you'll see the nitty and gritty too!
Growing up in the Pacific Northwest, I took every chance I could to be behind the stove. The kitchen was my haven. I found joy in offering baked goods to friends & family for any occasion that arose. Julia Child was (and still is) my idol and I had big dreams of one day following in her footsteps across the Atlantic.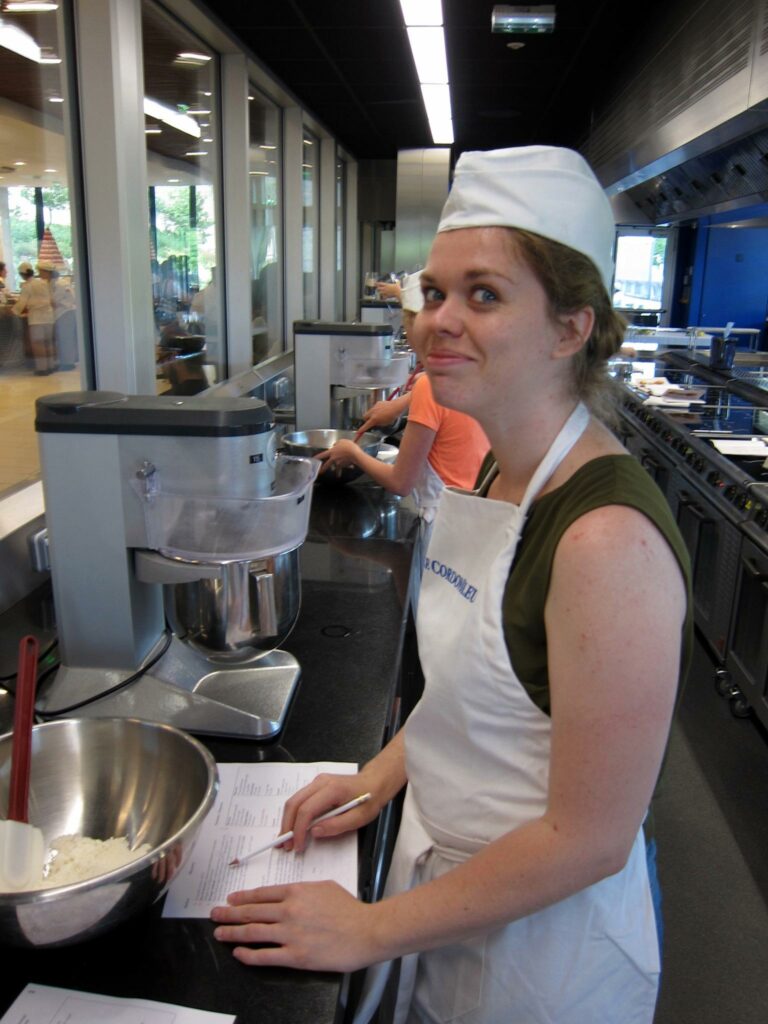 Yet life got in the way. I found myself switching majors more than once, changed careers a hand full of times and immigrating to France. The one thing that had stayed constant in my life was my love for baking and being in the kitchen. After weighing the pros & cons as well as the big nudge from my husband, I decided to jump, feet-first, into the baking world and chase after my lifelong dream.
My Secret Confections started off as a way to document my journey to become a professional pastry chef in France. Much to my surprise, it's evolved to becoming an unexpected, but welcome, creative outlet. Through the blog, I am also lucky to have stumbled onto a new passion: food photography!
FUN FACTS ABOUT ME
I moved to France to be an au pair when I was 20 years old and never left!
Favorite TV shows- I'm all about Outlander right now. But LOVE "This Is Us", I have cried in every. single. episode. But it's SO good!
Favorite movies- I am huge Star Wars & Star Trek fan, but am always game for a good rom-con, like Letters to Juliet
Favorite music – Oh boy, this is a hard one…I love everything from CCR to Nora Jones, to Maroon 5. Hell, some days I find myself putting on some Eminem!
I live in Paris, France with my french hubby (who is known on the blog as Mr. Hubby) and our two year old golden retriever "Master Nibbles".
LET'S BE FRIENDS!
Want to see what I'm up to day to day? Follow me!
Want access to more?
You can gain access to exclusive content & events by becoming a patron!
Become a Patron!