Show of hands, who loves caramel? Okay, so let me tell you a funny story. When I was a kid, I hated caramel. I saw nothing appealing about that overly sugar candy that got stuck in my teeth or the drizzle that was often mixing into store bought ice creams. Then, about two years ago, I took a full day class at Le Cordon Bleu in Paris on French macarons and we made a salted butter caramel to fill some of the macarons with. That is when my whole world changed.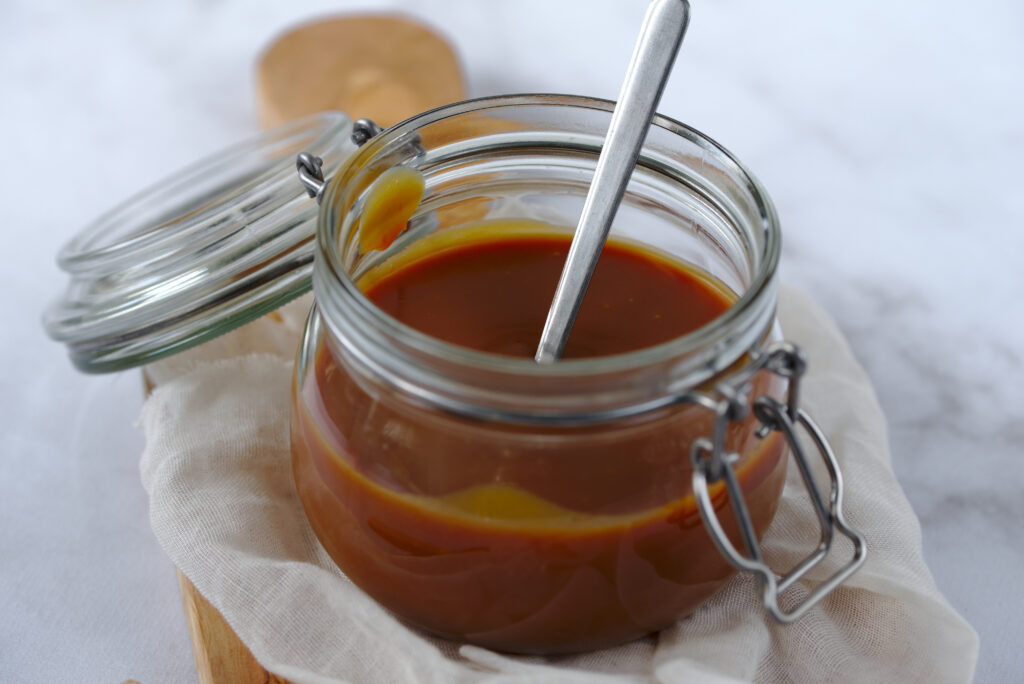 I kept asking myself how was it possible that a few simple ingredients could make something so delightedly sweet yet slightly salty? I wanted to put it on everything and it had nothing in common with the caramel I grew up with. You know the stuff. Comes in a squeeze bottle with too many ingredients, most of which none of us can actually pronounce. And why in the world do they add caramel coloring? Caramel is naturally caramel color…
So let's fast forward to today; I can promise you that if you come over to my house, there will always be a jar of salted butter caramel in my fridge, ready to drizzle of french toast, on ice cream, to dip apples in, or to just eat by the spoonful.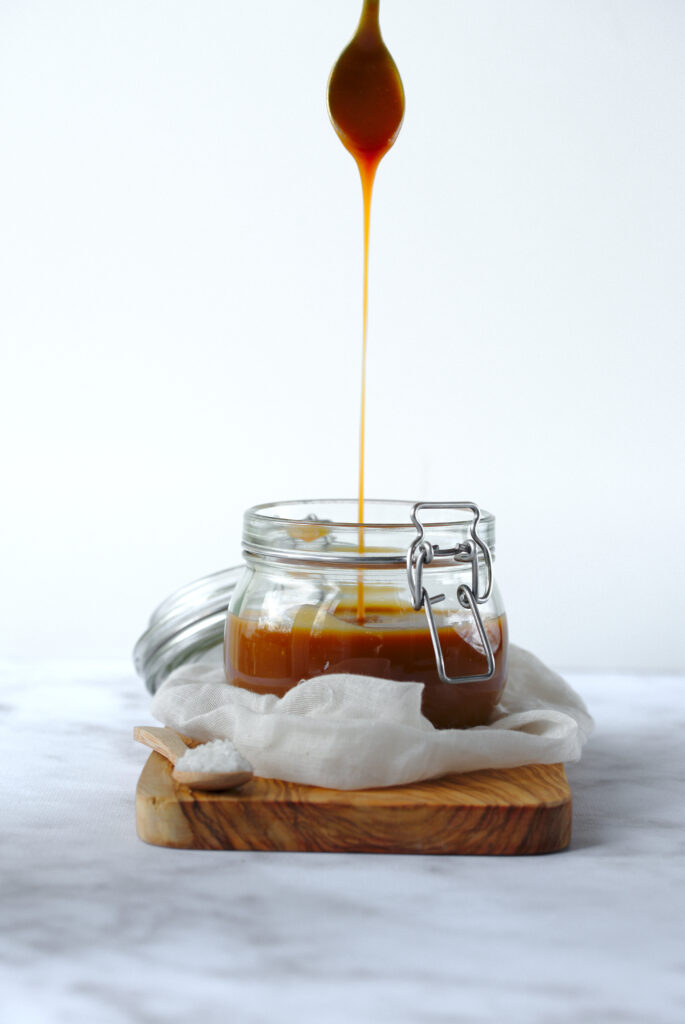 Is this better than store bought?
I know that many people are wary of making caramel. I get it. Honestly, I used to be one of them. The idea of boiling sugar scared the crap out of me. Now I can do it in my sleep. Shhhh. We're not mentioning my recent caramel fiasco. That was dry caramel and is a whole other beast that I am trying to tame. But it is so much better than anything you can get out from the store!
All you are going to need is a sauce pan, whisk, sugar, water, cream and salted butter and something to store it in, if you're not going to eat it all right away. If you do, there's absolutely no judging here!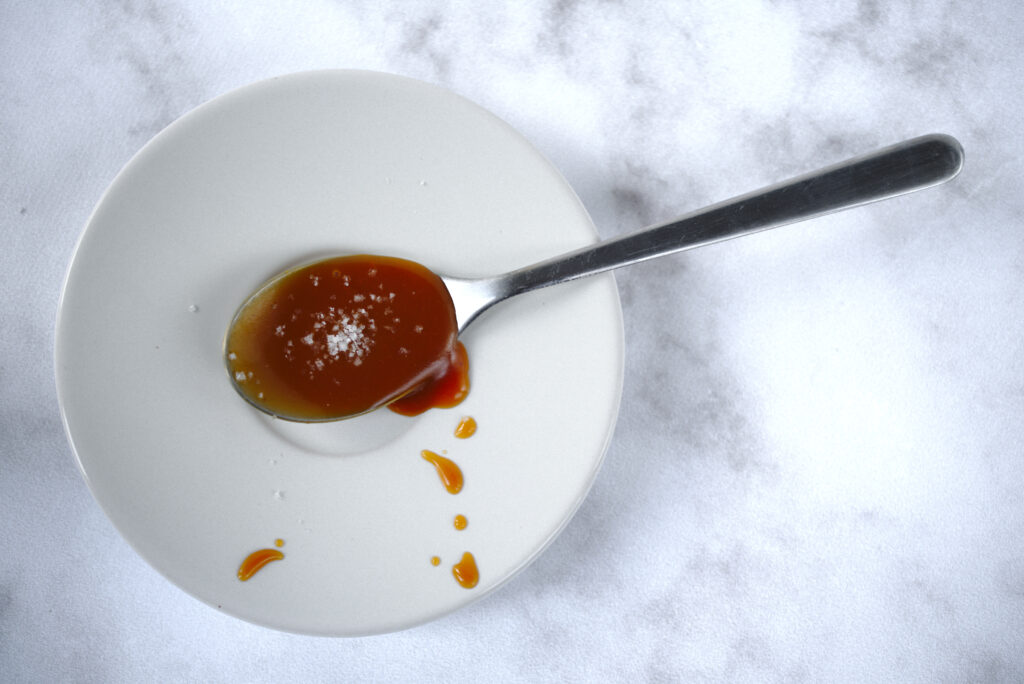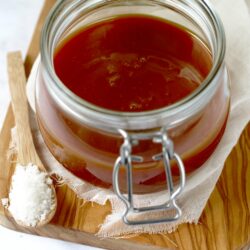 Salted Butter Caramel Sauce
For caramel lovers, this is a perfect and easy to throw together recipe. For non-caramel lovers, this just might convert you!
Print
Pin
Rate
Equipment
Thermometer

2 sauce pans

Storage Jar
Ingredients
40

ml

Water

105

g

Granulated Sugar

120

ml

Heavy Cream

120

g

Butter,

Salted
Instructions
Add the sugar and water to a sauce pan and heat over medium-high heat.

In a separate sauce pan, heat up the cream. It needs to get to 160°-170°C (320°-340°F)

Once the sugar mixture starts to brown, swirl the pan off of the heat. Whatever you do, do not mix with a spoon. The longer you cook the caramel, the more bitter it becomes.

Off the heat, slowly add the cream, stirring continuously with a whisk. Be careful, this is when it bubbles up and starts to bubble and spit like a cauldron. That is normal. Keep pouring in the cream and whisking simultaneously. Once everything is combined, add the butter, then mix until the butter is melted and thoroughly mixed in.

Transfer to a bowl and let cool to room temperature. Then transfer to a proper storage container and store in the fridge until needed. I personally use squeeze bottles that are microwave safe, easy to heat up and serve.