Snickerdoodles. Those delicate sugar cookies that are rolled in cinnamon sugar. The recipe that generally stays in the back of our recipe files until the holidays roll around & then graces our tables at every gathering…
Honestly, I have a hard time around the holiday season, as I still have not come to terms with chocolate. It's status on the edible scale still sits around…zero. I may have mentioned this before, but chocolate and I have never really gotten along.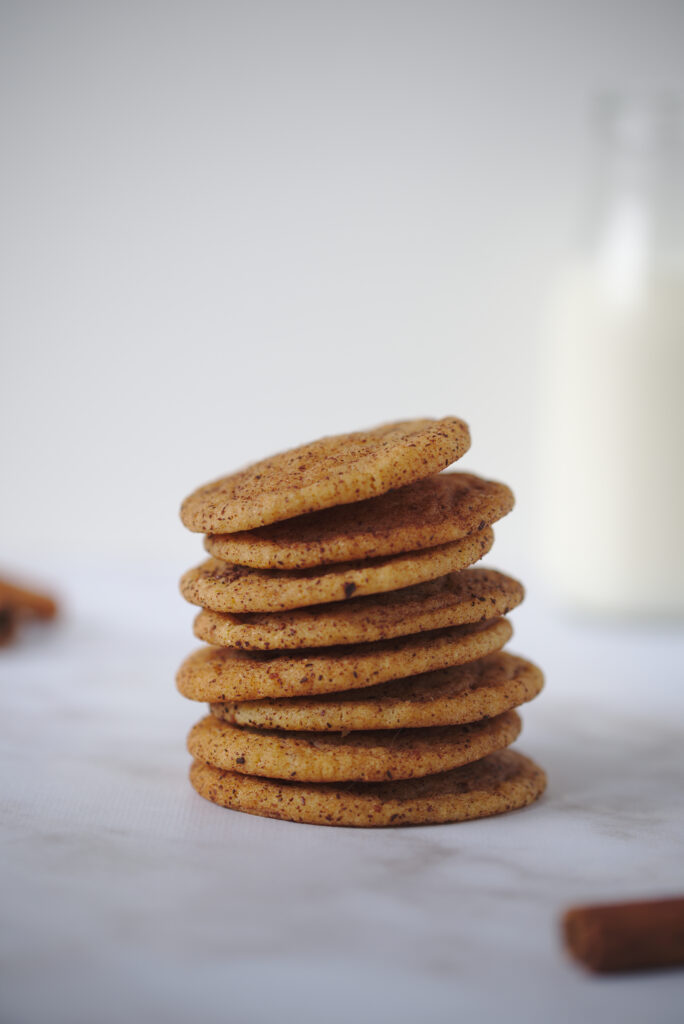 My dad and sister are huge chocolate fans. So growing up, every time my dad decided to make brownies (or anything chocolate for that matter) I felt like I was in hell. The whole house just stunk to high heavens. Whenever we'd make a stop at a chocolate shop when traveling, which was often as you can imagine, I would find myself holding my breathe or simply stand outside. Crazy right?
Anyhoo, we'll talk more about my aversion to chocolate later. The point being, a lot of the holiday cookies or even desserts for that matter, (especially in France), are chocolate based. Which puts Snickerdoodles pretty high on my favorite holiday dessert lists.
When working on this recipe, I actually ended up running out of cinnamon (yikes!) but actually had a bunch of cinnamon sticks in my spice drawer, so I popped a couple sticks in my coffee grinder. Bada bing bada boom. A couple seconds later, I had freshly ground cinnamon and damn! What a difference that made! I am a big advocate for using freshly ground spices at available chance, but don't worry, if you have ground cinnamon sitting in the cupboard, it'll work as well.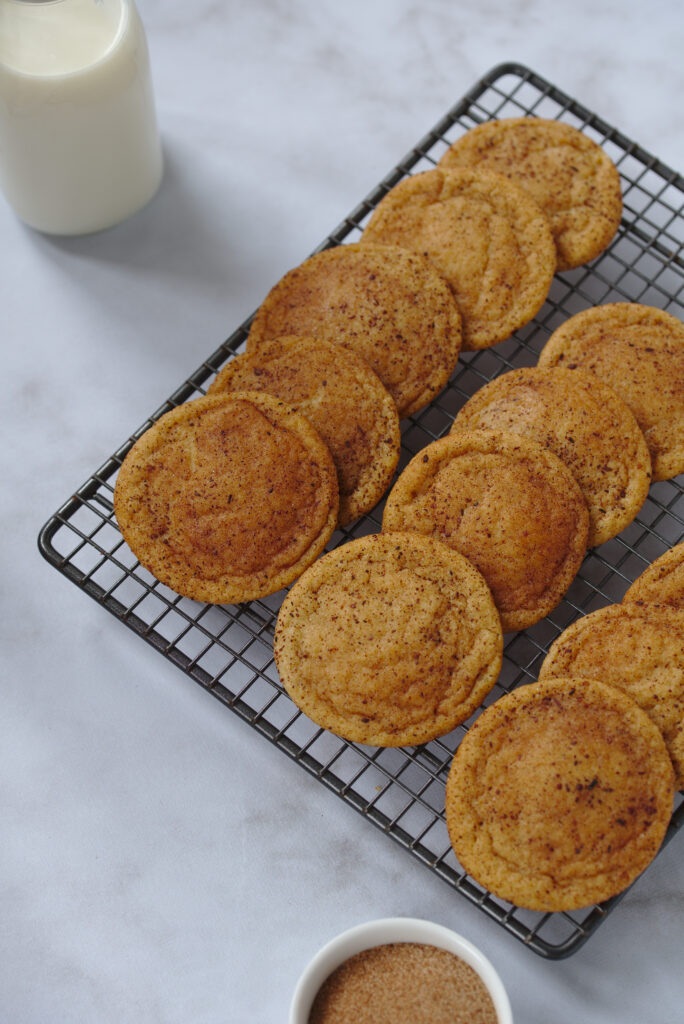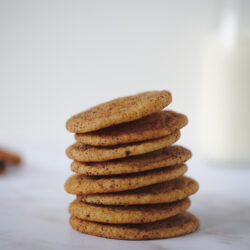 Ingredients
Cookies
345

g

Flour

226

g

Butter

150

g

Sugar

100

g

Light brown sugar

1

Egg

1

Egg yolk

1

tbsp

Vanilla Extract

1

tsp

Baking soda

1

tsp

Cream of tartar

1/2

tsp

Salt

1

tsp

Cinnamon
Cinnamon Sugar
50

g

Granulated Sugar

1

tbsp

Cinnamon
Instructions
Instructions
Preheat the oven to 175°C (350°F).

Line a baking sheet with a silicone mat or parchment paper, set aside.

In bowl of stand mixer beat butter and both sugars until light and fluffy for about 2-3 minutes. With mixer on medium speed add in egg, yolk and vanilla. Beat for another minute, scraping the sides as necessary.

Turn mixer to medium low and mix in baking soda, cream of tartar, salt and cinnamon. Mix for 30 seconds, scraping sides as necessary.

Turn mixer to low and add in flour, mixing until just combined.

In a separate small bowl make your Cinnamon Sugar by mixing together cinnamon and sugar, stirring until evenly combined.

Using a cookie scoop or spoon, measure out about 2 Tbsp of dough and roll into a ball. Then roll each cookie dough ball into the Cinnamon Sugar mixture.

Place on prepared baking sheet about 2 inches apart. Bake for

10 minutes

, turning cookie sheet halfway through baking.