This last week has been so nice weather-wise. The trees are getting greener, we can finally go outside again without coats and my birks made their 2020 debut! We are still in confinement, so I've been puttering around the house finally working through those to-do lists. There's been quite a bit of recipe testing going on too! Just in the last week, I've messed around with tarte tatins, pad thai, chouquettes and have now made this blueberry lemon bread a couple of times, trying to get it just right!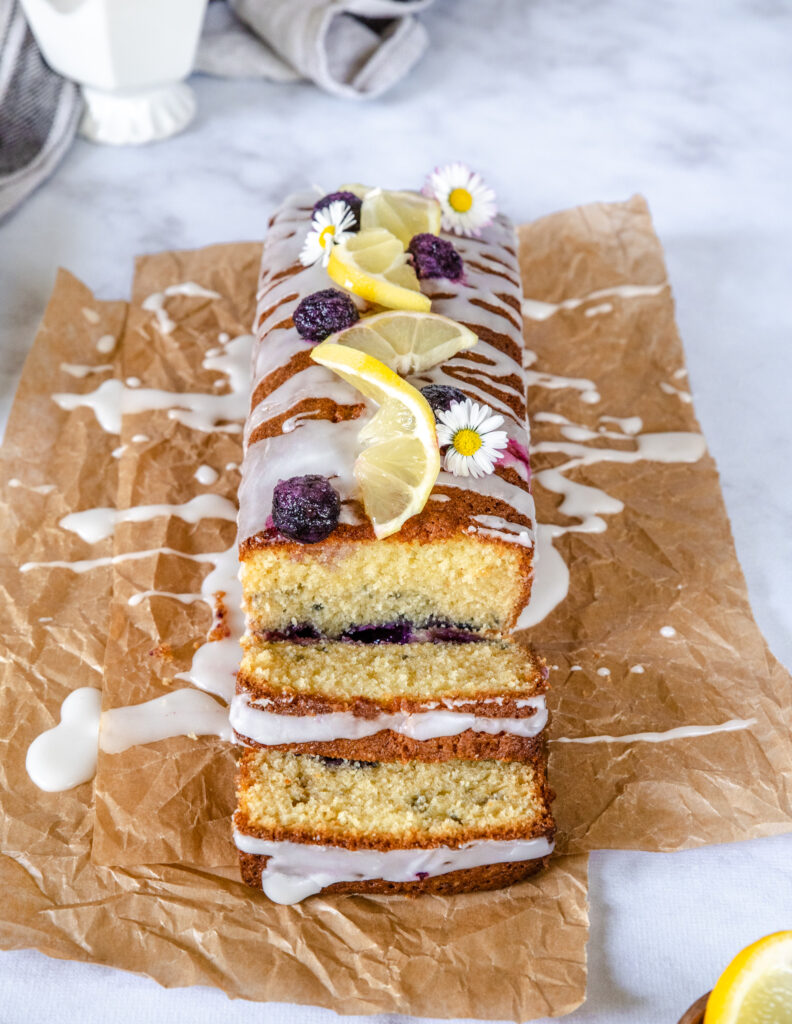 Story-time
For those who know me, I am not a 'go with the flow' type of person. Everything is planned out, 6 months or even a year in advance. I like being organized. I like knowing what's going to happen next. Let me give you an example…
When I was about 12 years old, we were leaving the country for the first time on vacation. As a kid living in Seattle, even going two hours north to Vancouver seemed exotic. So you can imagine excitement when my dad told us that we were going to take the ferry to Victoria B.C.! Fast forward to the night before where he, equipped with a video camera, broke the news that we weren't going to Victoria, but were actually flying to Disneyworld, then going on a cruise to Mexico. I kid you not, I broke down into tears. My siblings were jumping up and down in joy that we were going to Disneyworld. I was in tears. And not happy tears.
Don't get me wrong. It's not that I didn't want to go to Disneyworld. It's that I did not have time to mentally prepare myself to go to Disneyworld. That wasn't the plan and my mind had the hardest time accepting that the plan changed. So why am I talking about this?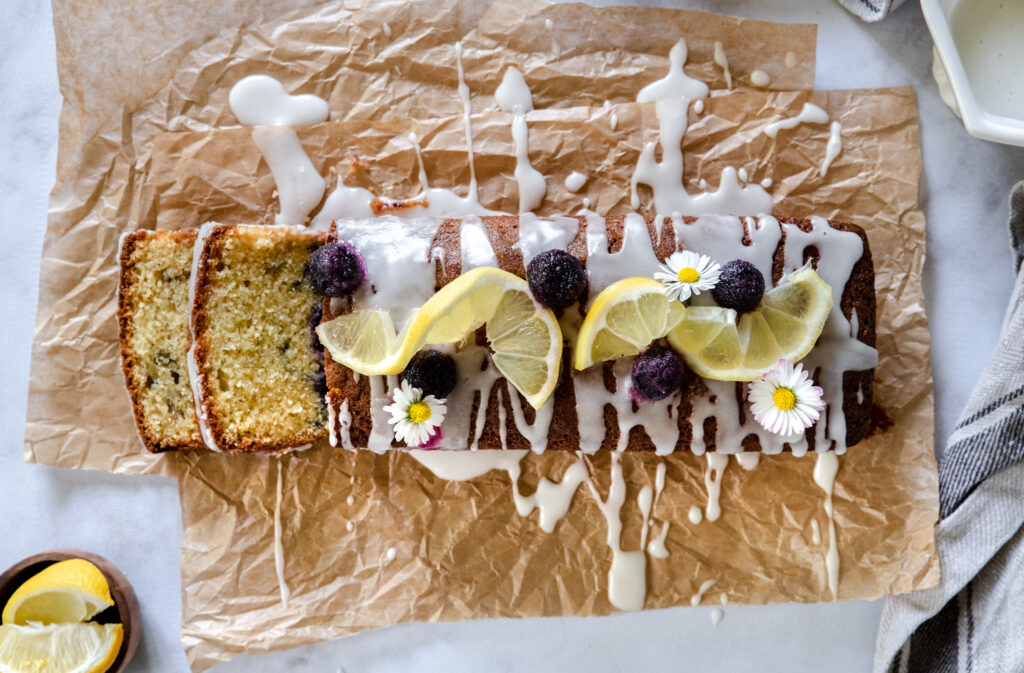 Accepting Change
As you know, I'm signed up for the pastry exam here in France. Generally the exams are between end of April-end of June. Due to the epidemic that is sweeping the globe, they have officially decided to push my exams to the fall from September-November. While part of me is thankful that I'll have an extra 4-6 months of practice, I was mentally prepared to pass the exams in a couple weeks. It also throws quite a few other plans that we had for later this year up in the air.
Since I have extra time for studying, I figured it would be a great opportunity to learn some new things, work on my blog and get a couple other projects up off of the ground. I finally signed up for Foodtography School which is a food photography program that I have been eyeing for the last year. With the extra time I have, it seems liked the perfect time to take the plunge. I am only two days in and have already learned so much! The Blueberry Lemon Bread was scheduled to be posted later this month, but I decided it was a perfect subject for my first homework assignment.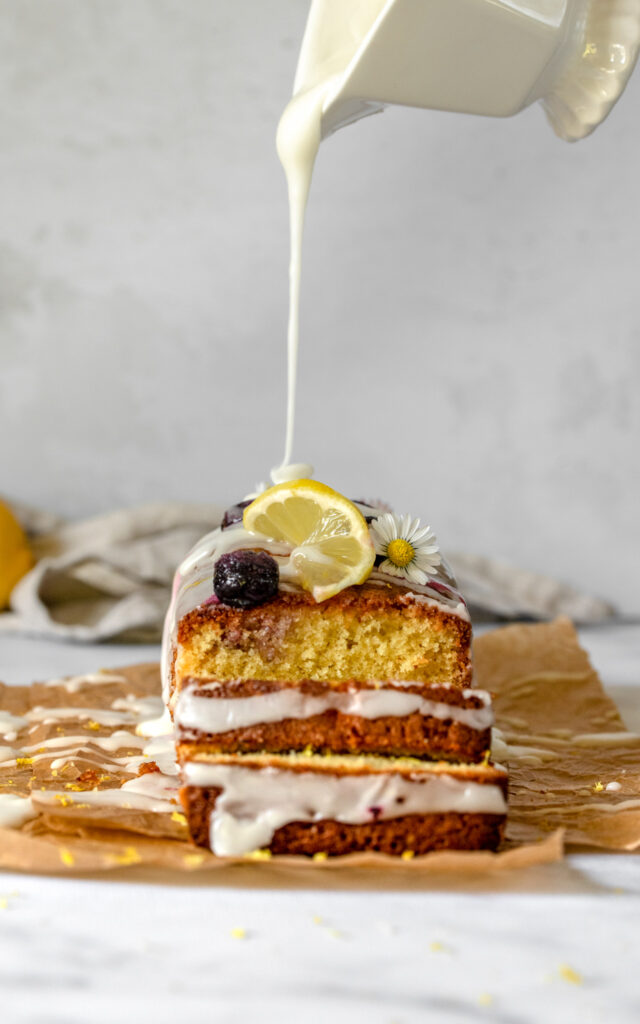 Blueberry Lemon Bread
I LOVE quick breads. Why? They're so easy to throw together. Especially last minute. There's banana bread or almond poppy seed…or basically anything you want to throw in! Personally I love the combination of blueberries and lemon. The lemon just perks up and compliments blueberries.
This blueberry and lemon bread is made by creaming the butter and sugar together, then adding in the eggs with lemon zest and juice. Flour is mixed with the leavening agent and salt, then mixed into the butter mixture alternating with the milk.
I generally like to use a bit of milk with either sour cream or Greek yogurt to ensure a moist bread, however all of my attempts to do a mix failed and I had to stick with just milk. The blueberries are tossed with flour to ensure that they don't sink in the bread. I used extra large blueberries that I got at Costco and froze. I had a hard time getting the a lot of flour to stick to my berries so the majority of mine sunk to the bottom on this last batch. With fresh berries, I have never run into this issue. So my tip is, if using frozen, make sure to coat the berries thoroughly.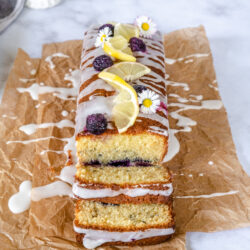 Blueberry Lemon Bread
A bright, cheery bread, perfect for afternoon tea on a sunny spring day!
Print
Pin
Rate
Ingredients
75

g

Butter,

(softened)

200

g

granulated sugar

2

eggs

1

tsp

lemon zest

170

g

all purpose flour

2

tsp

lemon juice,

freshly squeezed

2

tsp

baking powder

1/2

tsp

salt

120

ml

milk

120

g

blueberries
Glaze
125

g

Powdered Sugar

3

tbsp

lemon juice,

freshly squeezed
Instructions
Preheat your oven to 170°C (350°F). Grease and line your baking pan with parchment paper and set aside.

In a small bowl, mix the dry ingredients. Set aside.

In the bowl of a mixer, cream the butter and sugar together.

Add the eggs, one at a time, scraping down the sides after each addition.

Add the lemon juice and zest and mix until combined.

Add the dry ingredients in 3 additions, alternating with the milk.

Toss the blueberries in a bit of flour and make sure that they are thoroughly covered. Fold gently into the batter.

Pour into the loaf pan and bake for

one hour

. Transfer to a cooling rack. Let cool for

10 minutes

before removing from the pan. Let rest until entirely cool.
Lemon Glaze
When the bread is cooled, mix the powdered sugar and lemon juice together with a whisk until there is no chunks and it is completely smooth.

Drizzle over the loaf of bread and serve!
Nutrition
Calories:
225
kcal
|
Carbohydrates:
40
g
|
Protein:
3
g
|
Fat:
6
g
|
Saturated Fat:
4
g
|
Cholesterol:
42
mg
|
Sodium:
238
mg
|
Potassium:
50
mg
|
Fiber:
1
g
|
Sugar:
29
g
|
Vitamin A:
217
IU
|
Vitamin C:
3
mg
|
Calcium:
64
mg
|
Iron:
1
mg